EMPOWER + ELEVATE
YOUR WHOLE JOURNEY


Step-by-step guidance and education to get ready for pregnancy, birth and postpartum. In every way.


The Ultimate Support:
DOULA EDUCATION & GUIDANCE
PREGNANCY, BIRTH & POSTPARTUM COACHING
Without the 1on1 fees


Because every mama deserves to be guided & informed, through the whole journey, to be confident in every area and not miss a thing!
Maybe you are...


Overwhelmed not knowing where to begin and need a detailed 360 road-map plan for a stress-free guided experience.


Busy, but need to get ready for the whole journey.


In needs of education every step of the way, to make informed decisions from start to finish.
If you want...


A step-by-step approach to getting ready for pregnancy, birth and postpartum with full resources, lists, cheat cheats and product recommendations, all in one place.
To learn ALL of your options without pressure or judgement of others, to make sure you are making the right decisions for YOU and be your best advocate.


To feel fully ready for the journey with confidence and empowerment, so that you can trust your mom intuition and have a smooth transition, minimizing or avoiding mood disorders and postpartum depression.


To learn EVERYTHING, even what you didn't even know you needed, for a complete 360 preparation.



...then these courses are right for you!

What's a doula? How can a doula help your journey?
Why am I different? How can I help your journey? Why these online courses?
I am not your regular Doula!! Answering all of these common questions in this little video!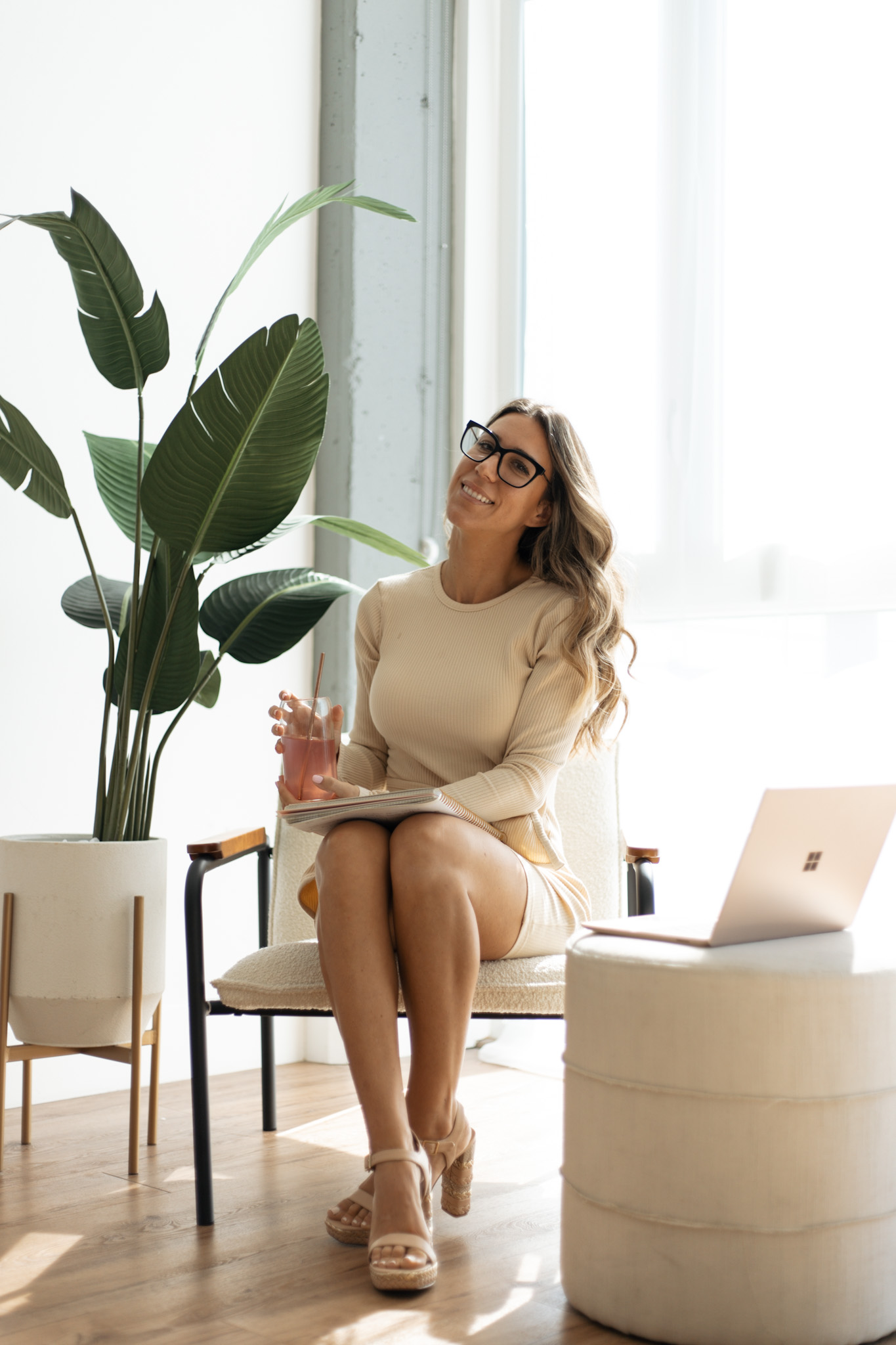 Hi, I'm Laura, your Doula & Pregnancy, Birth & Postpartum Coach!
I've been in your shoes. I know how you feel.

I am a mom of two, entrepreneur / business owner, certified doula and business owner, passionate about helping mamas feel empowered and trust their own intuition, to make the best out of their journey, in their own way.


When I was pregnant, I felt alone, no one provided me with the information I was looking for or true 360 guidance. I wanted to know all of the options and as much information possible, not just the basics or a one-size-fits-all. And I wanted to feel no pressures, fear or judgement while discovering it all. I put a LOT of effort into finding valuable education, empowerment and alternatives. It felt like a constant struggle to be actively seeking that knowledge. I made it, I thrived, but it was hard work. And there were lots of things I missed out on, that I learned the hard way through experience with my 6 years of motherhood and doula work.


I now want you to have that judgement-free friend, mentor, coach and resource that I wish I had. Providing you with all the tools in an easy-to-digest way with full guidance every step of the way. Helping you avoid postpartum depression, minimize mood disorders (if any), know how to recognize challenges and take action quickly, to enjoy the full ride with education and confidence, without the extra work! Let's do it, together.


Bundles Available
Which Bundle Is For Me?
You only need one, based on how far along you are.
Pre Pregnancy or Under 20 weeks Pregnant = MASTER BUNDLE
20 to 40 weeks Pregnant = END OF PREGNANCY BUNDLE
0 to 4 weeks postpartum = POSTPARTUM ONLY BUNDLE

FAQ


When do the courses start and finish?
Everything is completely self-paced and online, you decide when, at your best convenience.
When should I take the courses?
I recommend taking the Pre & Early Pregnancy Course (inside the Master Bundle only) as soon as you start thinking about trying to conceive or as soon as you are pregnant, under 20 weeks. And I recommend taking the rest of the courses in the 2nd Trimester, to have time to properly prepare and rewatch through the pregnancy with time. However, some women prefer taking the courses in their 3rd trimester. And it's never too late to prepare!


How long do I have access to the courses and classes?
All bundles have unlimited access, so they never expire. Single courses expire in 9 months.


What if I want a refund?
Sorry, no refunds here. If you are not sure if you should take this, email [email protected] and my team and I will gladly help with questions!
Where do I watch?
As soon as you enroll you will have access to the WHOLE Course/s you've enrolled to, and you can watch on your phone or computer in an extremely user-friendly way!
How is the lesson format?
You get video lessons with graphics for clear visualization, and a video bubble of me talking for personalized connection. Under each lesson, you also get printable PDFs, Cheat Sheets, Lists and even linked resources and products! Super complete.